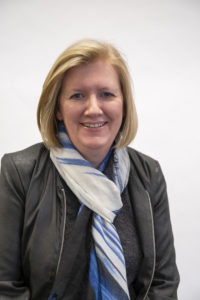 Barb Torrence landed at CAM, Inc. right out of college in 1986 as the company's first accountant. Prior to her arrival, accounting was done by hand for CAM's two properties. Today she regularly manages accounting activities for 30 properties and handles all internal technology operations including hardware and software support.

Barb's formal training comes from her studies at Stark State College in Canton where she studied accounting and received an Associate's Degree in Applied Business. Since then, her expertise has grown through on-the-job experience in over three decades of accounting with CAM. She has had a big hand in building her unique role based on evolving company needs.

Trust is extremely important to Barb in the workplace – especially in her role as an accountant. It's important to her that money is spent and accounted for correctly. She also values a good work ethic and the chance to connect with coworkers on a personal level.


That's why her favorite part about working at CAM is the family-oriented nature of the business. She's known many of her colleagues for decades and considers Chuck and Joan Mockbee to be like a second set of parents. She enjoys catching up on her coworkers' lives around the lunch table. 

When Barb is not in the office, she can be found spending time with her husband and two sons. She also enjoys gardening and reading.

Favorite Quote: "The days are long, but the years are short."