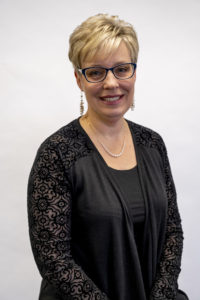 Julie Kernan began working part-time in CAM, Inc.'s Accounting Department during her sophomore year in college.  She was offered a full-time position after graduating with a Bachelor's Degree in Accounting from the University of Akron in the Fall of 1991. 
 Throughout 30 years, Julie has performed all types of accounting functions for the various retail divisions of the company.  She also works very closely with the CAM/RB, Inc. (Arby's Roast Beef Franchise) Operations Manager. Approximately 15 years ago, her duties expanded to also include CAM, Inc.'s commercial construction accounting.  She's flexible, wearing many hats and solving different types of problems on a daily basis.
She feels blessed to work at CAM, Inc. where everyone is self-motivated to work as a team to help grow the family owned business. She is driven in her work by honesty and dependability and stays dedicated to doing the job right. Most of all, she strives to be respectful to tenants, subcontractors & coworkers and keep a positive attitude (which is easy when you work in a place like CAM!).
Out of the office, Julie enjoys spending time with her husband & two children.  She also enjoys baking, scrapbooking and taking long walks with her dogs.
Favorite Quote:  "Never underestimate the importance of having a person in your life who can always make you smile."