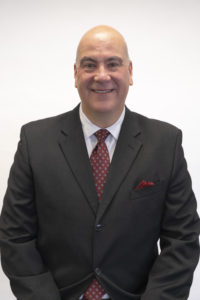 Born and raised in the Buffalo/Amherst/Niagara Falls Area, Rick received both his Bachelor's and Master's degrees from Canisius College. He relocated to the Greater Akron Region in 2004 to help grow the Northeast Ohio economy. Though new to CAM, Inc. in 2019, he is not new to the area, having lead business development activities of the Greater Akron Chamber. Rick's focus is on increasing CAM, Inc.'s development portfolio in commercial and industrial markets, and more specifically leveraging his contacts as an economic development professional to help CAM expand into new markets.
He joined the CAM family because he felt it was important to be with a company that had shared values – a high emphasis on its customers; their needs; a collaborative and welcoming culture.  Driven by honesty, integrity, responsiveness, and a passion to go above and beyond the expected, Rick is excited to be with a company that aligns with these core traits.
When he's not busy building relationships and networking around town, you can find Rick hanging with his wife (they are newly empty nesters), visiting his kids, exploring new places, golfing, boating and traveling.
Favorite quote: "Treat people the way you'd like to be treated."