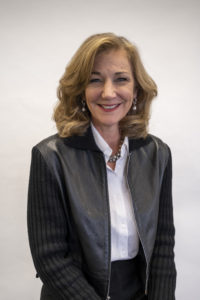 Traci Mockbee always knew she would find her way back to the family business. After graduating from Miami University with a degree in Marketing & Management, she took a job at Otis Elevator Company, where she was heavily trained in sales, honing her craft with the intention of adding value to her father, Chuck's, business one day. 
After five years at Otis, Traci joined CAM where she began working in sales, providing leasing and construction for the Richfield and Bath areas and beyond. She received her Real Estate Sales and Broker Licenses and worked her way up to Vice President of Sales. She and her team take a multidisciplinary approach to sales, using everyone's skill set to engage tenants and develop the long-term relationships CAM is famous for cultivating.
Traci takes immense pride in working for her family's business, knowing they managed to keep operations running successfully into a second generation. Her skill in building tenant relationships comes from years of watching her father work hard with integrity. Today she works with a team-oriented approach, valuing the skill sets of her employees and thriving in the team environment they've created. 
Traci has adopted this same approach in her personal life, spending time out of the office with her family and volunteering within her community. Traci was the Treasurer of the Northern Ohio Chapter of NAIOP, the Association for Commercial Real Estate, for 11 years and served on the National Board of Directors of NAIOP as well.  She is active in her church as well as on several nonprofit boards and always tries to look beyond herself to recognize the needs of others.